Commercial Fleet Maintenance Southlake
Commercial Fleet Maintenance Southlake
Veteran owned and operated, JP Auto and Fleet is a Commercial Fleet Maintenance at  Southlake that  brings the passion, experience, and affordability to automotive service and repair that your vehicle deserves. We also offer fleet maintenance programs that set us apart from all other fleet management companies.
JP Auto & Fleet brings 18 years of automotive experience servicing all vehicle makes and models. We're your one stop full service local commercial fleet maintenance shop in Lewisville, Tx and the surrounding DFW area.
Specializing in commercial fleet maintenance, we have expertise needed to keep your personal vehicles running without issue and your work fleet vehicles more productive and longer lasting than ever.
The JP Auto & Fleet Difference For Local Commercial Fleet Maintenance
We are a full commercial fleet maintenance shop, and we specialize in fleet service and auto repair in Southlake, Texas. Moreover, we have a team of experienced mechanics who are dedicated to providing superior service and quality repairs at a fair price.
When it comes to our repair services, JP Auto and Fleet Services believes in integrity and transparency. As a matter of fact, we are dedicated to providing our customers with quality work, and we always stand behind our repairs.  In addition, we never try to upsell our customers or recommend services that they don't need. We also never cut corners when it comes to the quality of our workmanship.  Lastly, our goal is always to provide the best possible service for our customers.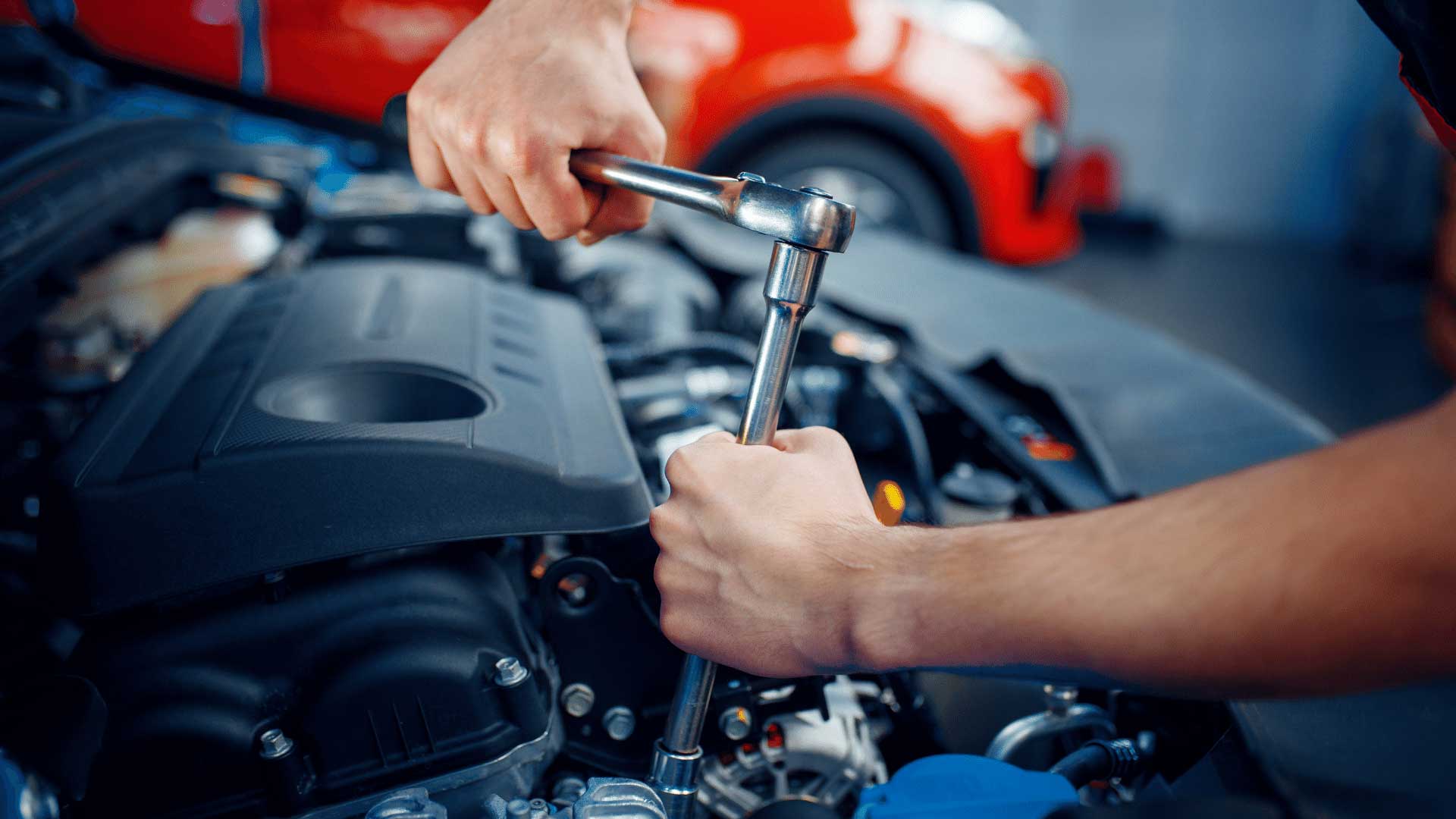 DFW COMMERCIAL FLEET MAINTENANCE SPECIALIST AT SOUTHLAKE
JP Auto and Fleet Services is the leading provider of fleet maintenance services in Southlake. First, we offer a wide range of services, from oil changes and tune-ups to repairs and replacements. Second, we have a team of experienced technicians who are dedicated to providing top-quality service to our clients.
Lastly, we understand that keeping your fleet running smoothly is essential for your business.  Hence, we offer flexible service options to meet your needs and we work with you to create a maintenance schedule that fits your budget and timeline. Call us today for all your fleet needs!
Maintain your vehicle with our automotive services
Our automotive shop offers a variety of suspension services to improve the handling, stability, and ride quality of your vehicle.  Moreover, our certified mechanics can diagnose and repair any issue with your suspension system, from worn-out shocks and struts to bent control arms or leaking shocks. We also offer complete suspension system overhauls and replacements for those who are looking to upgrade their vehicle's performance or handling. 
If you're looking for a quality transmission service in Southlake  then JP Auto and Fleet Services is the perfect place to go. We have a wide selection of cars with transmissions in excellent condition. Moreover, our team is dedicated to helping you find the perfect car for your needs, and we'll make sure that it's in great condition before you take it home. Contact us today to learn more about our selection of transmission  in cars.
When your brakes are making a noise, grinding, or feel soft, you should have them inspected by a professional. Whether you need brake inspections or auto brake repairs, JP Auto and Fleet is here for you. In addition, we can fix any problems that your brakes may have and get them back in working order. If you're in need of brake repair or service then please call us today.
No matter what type of electric system you need, JP Auto and Fleet Services can help. We have a wide range of experience in a variety of industries, so we can provide you with the best possible service. Learn more about our electric system services and schedule a consultation with us!
To keep your car or truck running cool in Southlake, Texas. Our experienced technicians will work diligently to get your vehicle back up and running as soon as possible. Learn more about our cooling system services today!
AIR CONDITIONING Southlake
Our ASE-certified technicians will take care of all your air conditioning needs, from installation to repairs and maintenance. Give us a call today to schedule an appointment for air conditioning service!
. 
If you're looking for a reliable and experienced oil change service in Southlake, TX, JP Auto and Fleet Services is the place to go. We offer quick, efficient, and affordable oil changes for both personal and commercial vehicles. We use only top-quality oils and parts, and we always put our customers first. Therefore, if you're in need of an oil change, don't hesitate to call JP Auto and Fleet Services.
When your car or fleet of vehicles needs repairs, you have a few choices: you can take it to the dealer, go to a local repair shop, or find a mobile mechanic. If you're looking for quality repairs at a good price, JP Auto and Fleet Services is the place to go for Southlake residents. We take major and complex repairs so contact us today!
Bicentennial Park, Bryson Square, Cambridge Place, Camden Park, Carillon, Central Southlake, Chesapeake Place, Chimney Hill, Clariden Ranch, E Continental Blvd, Estes Park, Lake Crest, Lakeview Estates, Loch Meadow and Ridgecrest,  Lonesome Dove Estates, Main St, Milner/Upshaw Ranch, Monticello, Myers Meadow, North Peytonville, Oak Hill, Oak Tree Estates, Palomar, Princeton Park, Quail Creek, Tuscan Ridge, SouthRidge Lakes, Stone Lakes, Timber Lake, Versailles, Vista Trails, Winding Creek, Wingate Hill, Woodland Heights