Commercial Fleet Maintenance Carrolton
Commercial Fleet Maintenance Carrolton
Veteran owned and operated, JP Auto & Fleet is a  Commercial Fleet Maintenance in Carrolton that brings passion, experience, and affordability to automotive service and repair that your vehicle deserves. We also offer fleet maintenance programs that set us apart from all other fleet management companies.
JP Auto & Fleet brings 18 years of automotive experience servicing all vehicle makes and models. We're your one stop full service commercial fleet maintenance shop in Lewisville, Tx and the surrounding DFW area.
Specializing in  commercial fleet maintenance, we have expertise needed to keep your personal vehicles running without issue and your work fleet vehicles more productive and longer lasting than ever.
The JP Auto & Fleet Difference For Commercial Fleet Maintenance
JP Auto and Fleet is the leading  commercial fleet maintenance shop in Carrolton, Texas. Basically, we have a team of experienced mechanics who can handle any repair or maintenance job on your vehicle.  Moreover, we also have a large inventory of parts and accessories. Hence,  we can get your car back up and running quickly.
Under any circumstances, we take pride in our workmanship since we always go the extra mile to make sure our customers are happy with their experience at JP Auto and Fleet.
Therefore, if you're looking for quality commercial fleet maintenance service, you can't go wrong with JP Auto and Fleet. Regardless of any case, you can contact us today to schedule an appointment!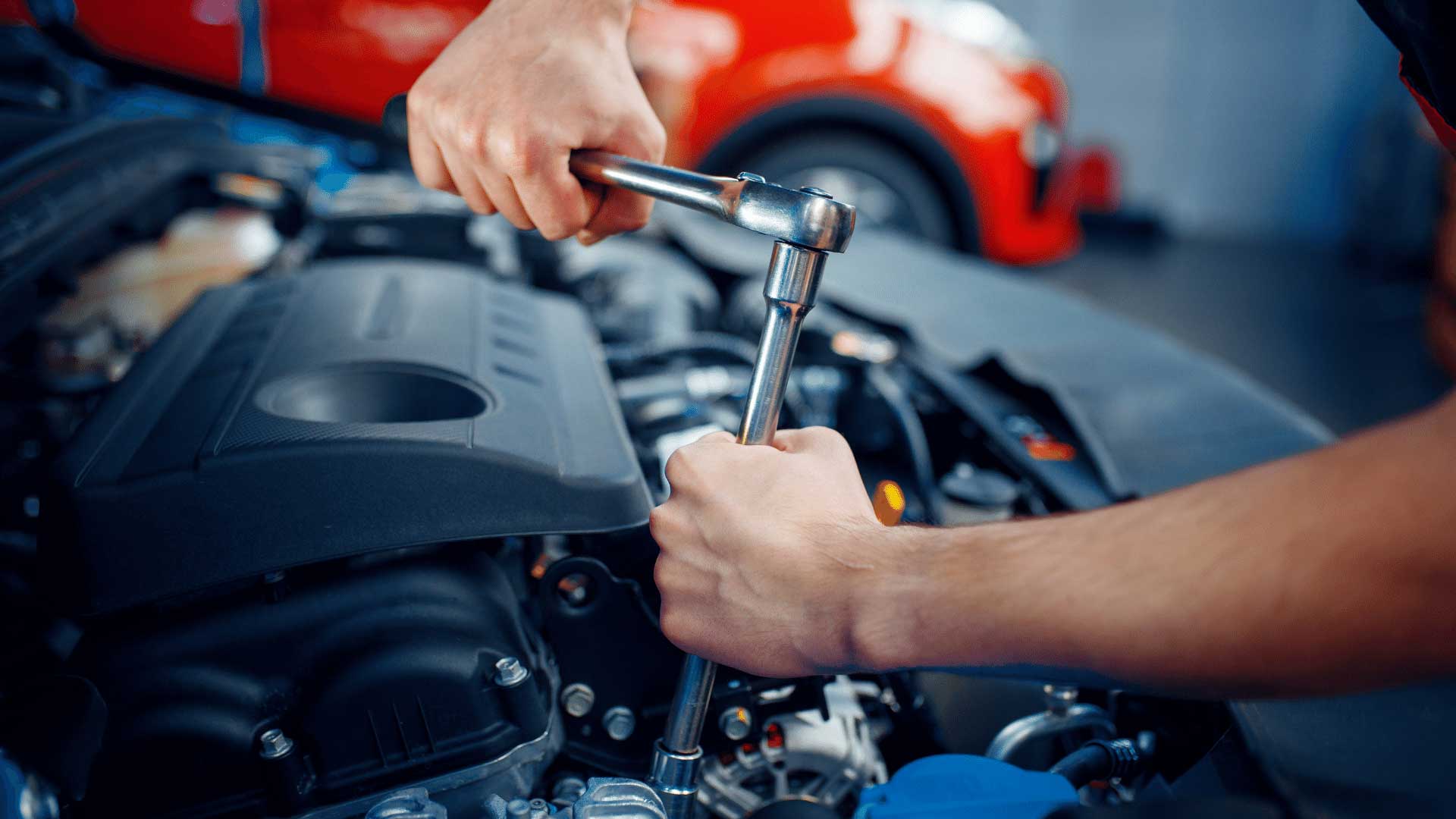 DFW COMMERCIAL FLEET MAINTENANCE SPECIALIST AT CARROLTON
JP Auto and Fleet is a full-service commercial fleet maintenance in Carrolton and the rest of the Dallas-Fort Worth metro area. By all means, we provide oil changes, tire rotations, brake inspections, and more for businesses of all sizes. Moreover, our team of ASE-certified mechanics can keep your vehicles running smoothly.
In the light of any auto case, our team uses state-of-the-art equipment and we always follow the manufacturer's recommended service intervals. Additionally, we also use only high-quality parts and fluids in all of our repairs.
To sum up, our technicians are highly trained and qualified to perform any type of repair or maintenance service your vehicle may need. If you're looking for a quality commercial fleet maintenance at a fair price then JP Auto and Fleet is the place for you.
Maintain your vehicle with our automotive services
When a car has good suspension, it handles better and feels more stable. JP auto and Fleet specializes in providing suspension upgrades for cars. If you're looking to improve your car's handling then we can help. We offer free consultations to help you find the right suspension upgrade for your car.
JP Auto and Fleet can help you decide what's best for your vehicle whether you need help  from rebuilding your transmission to replacing it altogether. Therefore, no matter what your needs may be don't hesitate to avail our service for all your transmission needs. 
When you need help for your brakes, our team of experienced technicians is here to help. Certainly, we are equipped to handle any brake repair or upgrade, big or small. In this case, we  also offer a free safety inspection with every service. Hence, you can be sure your brakes are in good condition and performing at their best
When it comes to all things electrical our team is here for you. That is to say, from commercial fleet maintenance to the electrical condition of your car, our experienced technicians have the knowledge to get the job done right. Thus, whether you're in need of a new battery or a wiring harness, JP Auto and Fleet Services is here to help.
We offer a variety of cooling system services, including repairs, replacements, and maintenance. In addition, our team of experts are trained to work on all types of cooling systems. Hence, you don't have to worry about a thing when you work with JP Auto and Fleet.
AIR CONDITIONING Carrolton
Whether you need to repair or  to replace your air conditioning unit, JP Auto and Fleet is here for you. As a matter of fact, we carry a wide selection of air conditioning units and parts, so we can find the perfect one for your needs. Therefore, you need to contact us today to learn more about our air conditioning services!
In the long run, failing to get your car's oil changed regularly can lead to a number of problems and this includes decreased fuel economy and engine damage. That's why JP Auto & Fleet  offers quality oil changes at an affordable price for the residents of Carrolton.  Contact us today to avail our quality service.
JP Auto and Fleet provides top-quality commercial fleet maintenance for all makes and models of vehicles. We have a team of experienced mechanics who can handle any repair or fleet maintenance. Above all, our goal is always to provide the best possible service, at the best possible price. Hence, don't hesitate to schedule an appointment with us now!
Downtown Carrollton, West Carrollton, Trinity Mills, Central Carrollton, Keller Springs, Ridgeline Townhomes, Original Town, Indian Creek, Villages of Indian Creek, Savoy of Josey Ranch, Estates at Wellington Run, Southwest Carrollton, Quorum View, Bel Air of Josey Ranch, Northwest Carrollton, Villages of Greenway Park, Rosemeade Heights,Trafalgar Square, Oak Creek Estates, Jackson Arms, Carrollton Highlands, Walden, Woodgate, Meadow Ridge / Harvest Run, Fairway Vista, Parks of Carrollton, Carrollton Heights, Carrollton Summertree, Homestead Social Organization, Arbor Creek, Northcrest, Palisades Point, North Central Carrollton, Pond at Briarwyck, A.W. Perry, Indian Springs, Cambridge Estates, Savoy, Estates in High Country, Country Place Inc,, Country Villas, Mallard Cove, Hunter's Creek, Park Place, Josey Park Estates, Parkside Estates, Timbercreek Estates, Keller Springs Village, Nottingham