They did a great job, and we will definitely continue to use their services in the future
Very reliable and knowledgeable in their field. The problem no one could find on my car they found and fixed it. I found them very satisfactory
Nice people… Knowledgeable! Great work on my brakes… Will definitely deal with them again! Thank you!!
Honest mechanics… Very clean job… No mistakes… Recommended… Has very good experience and a decent price
"Excellent work and reasonable pricing. Along with honesty, integrity, knowledge and experience, and excellence in customer service. I fully recommend JP Auto Fleet for any mechanical needs on your vehicle. "
Awesome guy!! Very trustworthy! I will be a repeat customer!!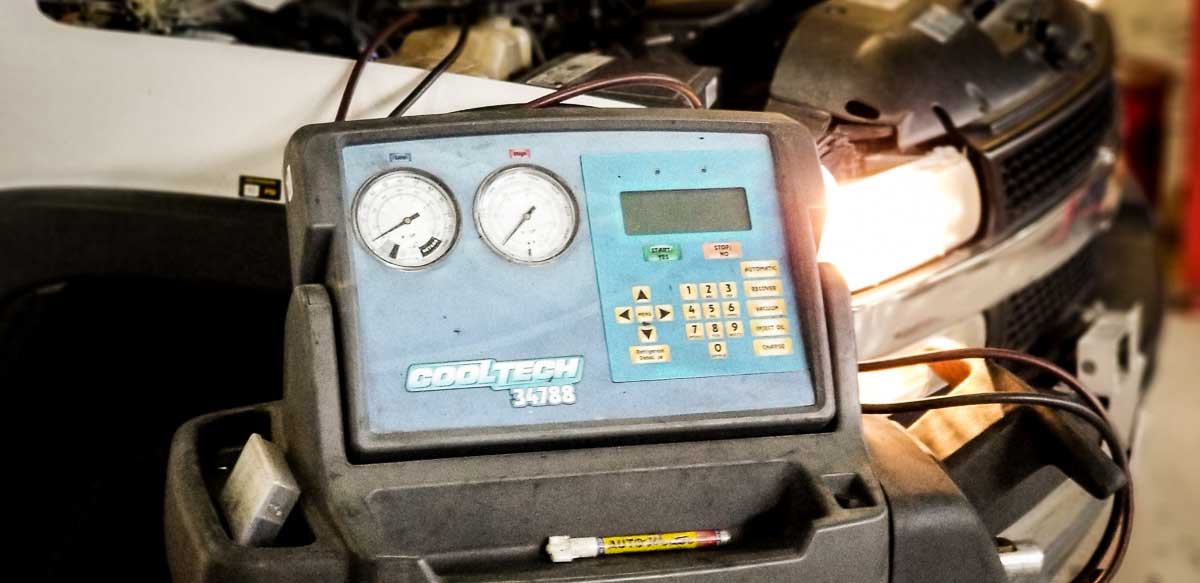 When your car's air conditioning system doesn't work right, you feel it. On top of that, it might leak refrigerant which is harmful to the environment and your car.
If left untreated, you may even ruin your car AC compressor. By heading to JP Auto & Fleet Services the moment you spot trouble with your AC system, you'll save yourself some time and money with our vehicle air conditioning service.
At JP Auto & Fleet Services, we handle all your AC services and AC repair by using highly qualified technicians. Your car is in good hands with our staff who are specially trained to handle even the toughest AC issues.
We'll give a complete examination of your air conditioning system and check for leaks. If there's a leak anywhere, we have the tools and equipment to stop it before it creates more damage to your vehicle.
Many times the leak is simply related to either an AC fitting, O-rings, seals or hoses wearing out over time. When this happens, your cold air stops.
Common AC Problems Include:
Car AC is blowing hot air

The air blows out with less pressure

The system fails to blow any air at all

If you notice any of these, you'll need to make time to visit us at JP Auto & Fleet Services in Lewisville, Texas. There are numerous reasons for these conditions. Sometimes it is a Freon leak, while other times it's simply a worn out filter, loose wire or excess heat coming from your engine.
AC Recharge Services & Maintenance
If your vehicle AC system isn't running at its best, your engine can't perform properly. Just like a human body, all parts of your car need to work well for optimal performance.
That's why it's imperative that you have your annual AC check with JP Auto & Fleet Services and utilize our vehicle air conditioning service. We can inspect for any potential problems and replace your ac filters. In the hot Texas sun, you need all the cooling you can get!
We also offer car ac recharge for any system that is low. We remove all the old Freon and then replace it with new Freon. After we're finished, we inspect the system to ensure that the temperature is ideal and that the pressure holds. Consider the low amount you'll spend on a car AC recharge cost, and you'll wonder why you haven't done it sooner.
All of our repairs are backed by our done right the first time guarantee. We assure you that we take our time to get the job done right so you don't have to come back again for ac repair.
Don't just head to the Internet and type in – Car AC repair near me. That's not going to get you the service, commitment and dedication that you'll find from JP Auto & Fleet Services. What you need is car air conditioning repair that allows you to hit the road in complete comfort without shelling out a lot of cash.
We've got you covered! Give us a call or stop by today.
Schedule an Auto Repair Or Get a Quote Now.