They did a great job, and we will definitely continue to use their services in the future
Very reliable and knowledgeable in their field. The problem no one could find on my car they found and fixed it. I found them very satisfactory
Nice people… Knowledgeable! Great work on my brakes… Will definitely deal with them again! Thank you!!
Honest mechanics… Very clean job… No mistakes… Recommended… Has very good experience and a decent price
"Excellent work and reasonable pricing. Along with honesty, integrity, knowledge and experience, and excellence in customer service. I fully recommend JP Auto Fleet for any mechanical needs on your vehicle. "
Awesome guy!! Very trustworthy! I will be a repeat customer!!
Fleet Upfitting: Custom Storage And Work Truck Accessories Sales & Service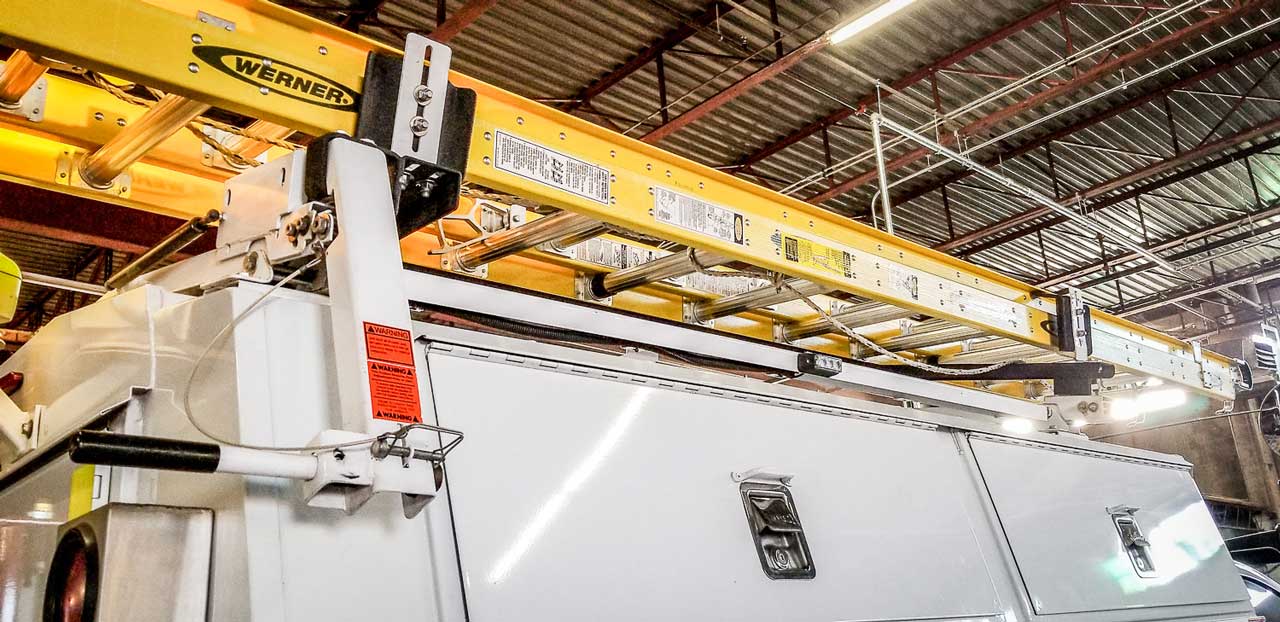 Our specialized truck and work van experts offer vendor resources as well as many years of experience to complete all your Fleet Upfitting project exactly as they were needed. At JP Auto & Fleet Services, we provide our expert recommendations to help you get the most from your fleet.
We also service all aftermarket equipment and offer sales of the products you need to help make your fleet vehicles more efficient . Our fleet solutions include custom storage, auxiliary wiring, ladder racks and backup cameras to name a few. From the smallest to the largest part of your commercial fleet, we sell, install, and service it.
Passion For The Fleet Vehicle
Dealerships often don't get involved in aftermarket equipment and most automotive shops don't want to be a part of it either. This is because many times, there isn't a service manual or wiring diagram to accompany the aftermarket service or install.
These set of circumstances cut into a typical automotive service shops productivity and bottom line. At JP Auto & Fleet Services, fleet upfitting is where we excel! We specialize in custom work equipment and accessories. We're passionate about it!
Our commercial fleet services include cargo van interior service and installs for the home service, retail, and commercial contracting industry. From plumbing and pest control to construction and floristry, we offer the work truck accessories and fleet solutions to keep you competitive. We also specialize in ladder racks, GPS tracking, lift gates, liquid tanks, auxiliary lighting, tool boxes, truck caps, Tonneau covers, and backup cameras, to name a few.
If you need shelves for a van or work truck, JP Auto & Fleet Services handles all your racking and custom storage solutions. You can bring us your fleet vehicles for preventative maintenance and have the van shelving done during the same visit. We don't just focus on the mechanical aspects of your fleet vehicles, but we also provide your work truck accessories.
This means you won't need to run your fleet to multiple shops to get the job done; that just wastes time and money. Bring your vehicle to us at JP Auto & Fleet Services and we'll handle all your custom needs at once.
We Turn Factory Vehicles Into Work Vehicles Through Fleet Upfitting
At JP Auto & Fleet Services we specialize in turning your stock, factory truck or van into a work vehicle. The process starts with us getting to know your needs, and most importantly , your business.
Via phone, email, or in person we'll discuss what your looking for in a work vehicle. With your ideas, needs, and wants in mind, we can then recommend and craft the perfect setup for your vehicle platform. Weather it be a customized van shelving setup, or a few simple electrical work truck accessories, we can help make your ideas a fully functional reality.
You can also have peace of mind in this process knowing that we stand behind all our installs and will gladly service them and the components for the rest of the vehicles service life. If you didn't have it custom built at JP Auto & Fleet Services, it's okay! We'll still service it for you.
Schedule an Auto Repair Or Get a Quote Now.