STEERING & SUSPENSION SERVICES
They did a great job, and we will definitely continue to use their services in the future
Very reliable and knowledgeable in their field. The problem no one could find on my car they found and fixed it. I found them very satisfactory
Nice people… Knowledgeable! Great work on my brakes… Will definitely deal with them again! Thank you!!
Honest mechanics… Very clean job… No mistakes… Recommended… Has very good experience and a decent price
"Excellent work and reasonable pricing. Along with honesty, integrity, knowledge and experience, and excellence in customer service. I fully recommend JP Auto Fleet for any mechanical needs on your vehicle. "
Awesome guy!! Very trustworthy! I will be a repeat customer!!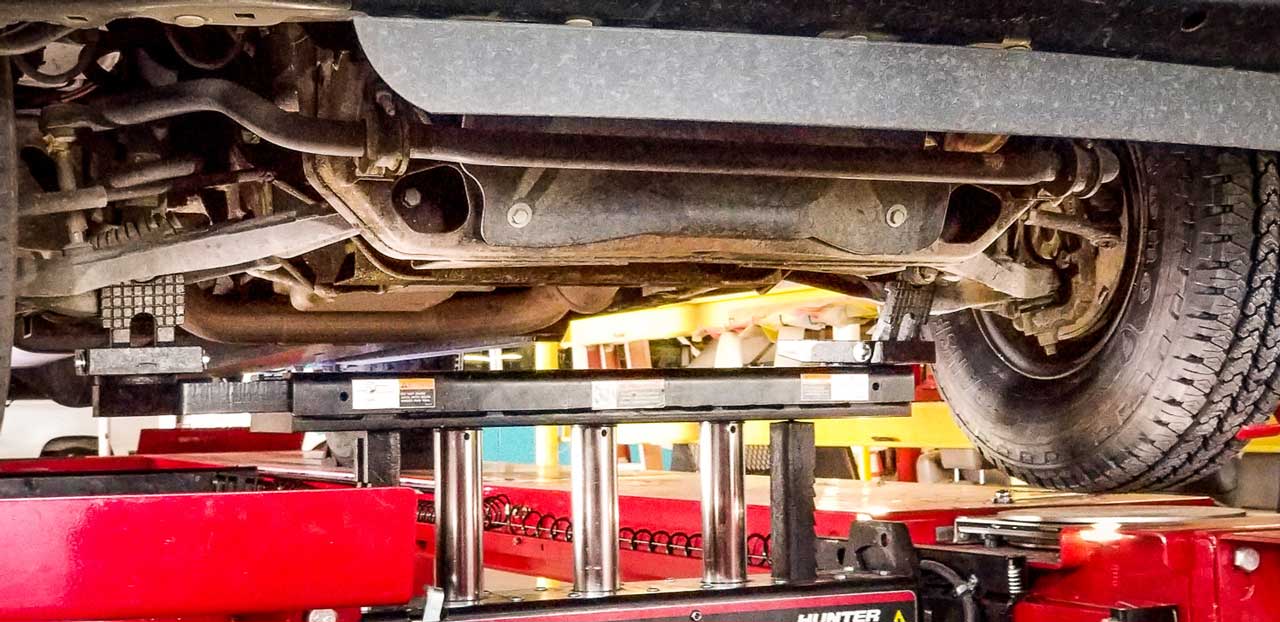 The stability, balance, and smoothness of your vehicle's suspension ensures you receive a comfortable ride. Your steering and suspension are what make this possible. If you want your wheels to remain firmly on the road, it's important that JP Auto & Fleet Services inspects your steering and suspension systems.
At the first sign of any trouble, you'll want to bring your car to us. This includes:
During our complete vehicle inspection at JP Auto & Fleet Services, we'll examine the front and rear end, shocks, coil springs, struts, bushings, CV joints and axles, wheel bearings, power steering and the power steering fluid to determine the cause of your vehicle's issues.
The springs in your suspension work in conjunction with your shocks and struts to absorb impact, keep your wheels planted and support the weight of your car. The springs affect the performance, smoothness, and ground clearance.
You should bring your car to JP Auto & Fleet Services for regular inspections of your suspension system. This includes the struts, bushings, sway bar links and shocks. Blown struts and shocks cause cars to become unsafe on the road.
Once you have them replaced, your car will handle like new again. If you're unsure when you need to have your struts and shocks replaced, give us a call. Each manufacturer is different, so you need expert advice on when they should be replaced.
JP Auto & Fleet Services is local auto repair shop for everything related to your car steering and suspension. We can replace your power steering fluid, inspect the suspension on your car and help you find the best suspension lift kits. If your ride isn't what you hope for or you notice your steering wheel shaking, it's time to give us a call.
Get a Comprehensive Report of Our Findings
At JP Auto & Fleet Services, we offer complete vehicle inspection services to ensure that your car is running smoothly and safely. We'll examine the front and rear brakes, check the engine and transmission for leaks, inspect the tires for wear and tear, and much more. We'll also provide you with a complete report of our findings so that you can make informed decisions about your vehicle's maintenance and repair needs.
We Want The Best For Your Auto
At JP Auto & Fleet Services, we understand that your car is a major investment. That's why we offer the best possible service and use the best parts and products available. We want to help you get the most out of your car and keep it running smoothly for years to come.
Our team of highly trained technicians is dedicated to providing quality service and maintaining a high level of customer satisfaction. We use the latest diagnostic equipment and tools to troubleshoot and repair your car quickly and efficiently. We also offer a wide range of services, from oil changes and tune-ups to engine repairs and replacements.
Schedule an Auto Repair Or Get a Quote Now.