They did a great job, and we will definitely continue to use their services in the future
Very reliable and knowledgeable in their field. The problem no one could find on my car they found and fixed it. I found them very satisfactory
Nice people… Knowledgeable! Great work on my brakes… Will definitely deal with them again! Thank you!!
Honest mechanics… Very clean job… No mistakes… Recommended… Has very good experience and a decent price
"Excellent work and reasonable pricing. Along with honesty, integrity, knowledge and experience, and excellence in customer service. I fully recommend JP Auto Fleet for any mechanical needs on your vehicle. "
Awesome guy!! Very trustworthy! I will be a repeat customer!!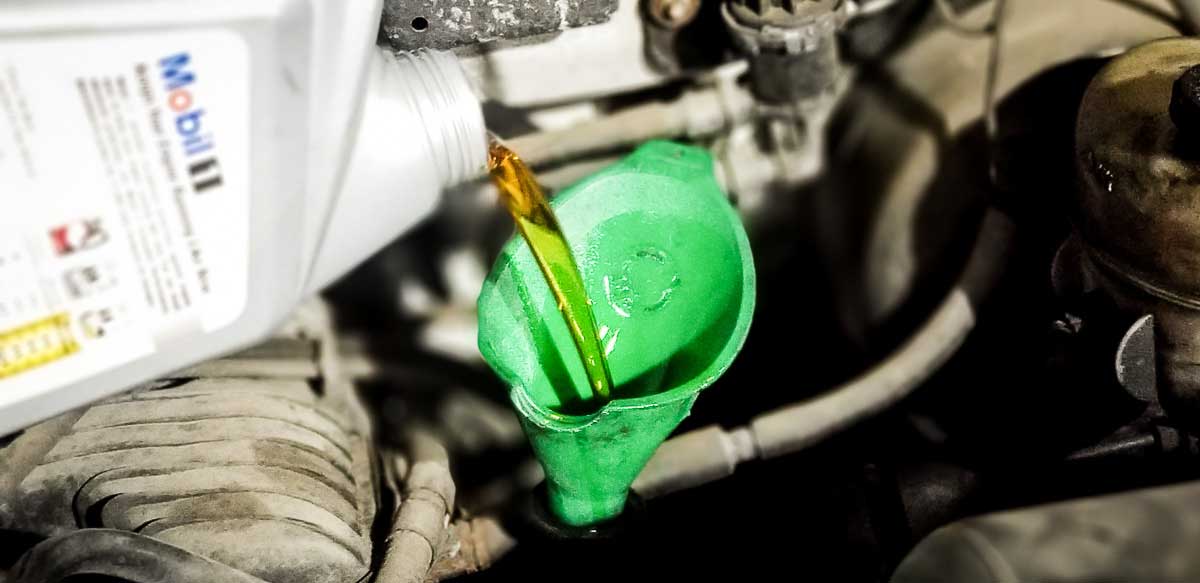 It's imperative that you have an oil change service at regular intervals. Whether it's by mileage or time, you also need to use the right type of oil to suit your driving habits. Our certified techs at JP Auto & Fleet Services know the best options for your car, truck, or fleet of vehicles.
We consider these factors:
Age of vehicle

Climate

How you drive
You must follow your car manufacturers' recommended maintenance schedule, which includes regular oil changes. Doing this dramatically increases the life of your vehicle and helps eliminate breakdowns.
Oil changes go beyond swapping out fluid. It's the best time also to get a checkup.
At JP Auto & Fleet Services, our oil change service includes:
Full fluid and filter change

Complimentary vehicle inspection (100 point)

Air pressure adjustment 

Fluid top off and adjustment 

Battery and charging system test

Headlight & brake light check
Regular Oil Changes For Proper Car Maintenance
Don't leave your car maintenance to chance. Your vehicle needs top-notch service from JP Auto & Fleet Services. We are conveniently located in the Lewisville Texas area covering Dallas/Fort Worth as well and we offer a complete array of services to fit your vehicle needs.
Myth – Getting oil changes anywhere else but the dealership will void the car's warranty.
Fact – As long as maintenance records are kept and documented you will not void the manufacturer's warranty by getting your oil changed elsewhere. 
Myth – Oil needs to be changed every 3,000 miles.
Fact – In newer vehicles, the 3,000-mile oil change is a thing of the past. Modern advancements in engines and lubrication products put the average oil change interval between 5,000 and 7,500 miles. 
With some synthetic oil applications going up to 15,000 miles, the proper interval depends on the manufacturer. Based on manufacturer specifications JP Auto & Fleet Services will determine this interval for you. 
Note: You should always follow the Manufacturer's Recommended Mileage Interval for oil changes.
Myth – Once oil turns black it is no longer good and needs to be changed.
Fact – While newer oil is amber in color it is perfectly normal for oil to change to a darker black/brown tone. Oil has detergents in it that help strip carbon from the engine and carry it down to the pan where it settles and eventually filters out. 
The carbon contributes to the black tone. As long as you use quality lubrication products and perform oil changes at the recommended intervals, the color should have zero bearing on determining if the oil needs to be changed. 
How Oil Changes Benefit Your Vehicle
Oil is the lifeblood of your engine. It circulates throughout the system, lubricating moving parts and keeping everything cool. Over time, that oil becomes contaminated with dirt, dust, metal particles, and other contaminants. The result: a noisy engine, reduced fuel economy, and increased wear and tear on your car's critical components.
That's why it's important to have your oil changed on a regular basis, as recommended by your vehicle manufacturer. At JP Auto & Fleet Services, we offer a full range of oil change services that will help keep your car running like new.
What's Included in an Oil Change Service?
In addition to a full oil and filter change, our oil change service includes a complimentary vehicle inspection. We'll check your car's fluids, lights, and tires, and let you know if there are any potential problems that need to be addressed.
We also perform a battery and charging system test, as well as a headlight and brake light check. So whether you're looking for an oil change service or a comprehensive car maintenance plan, JP Auto & Fleet Services is here to help.
Schedule an Auto Repair Or Get a Quote Now.