They did a great job, and we will definitely continue to use their services in the future
Very reliable and knowledgeable in their field. The problem no one could find on my car they found and fixed it. I found them very satisfactory
Nice people… Knowledgeable! Great work on my brakes… Will definitely deal with them again! Thank you!!
Honest mechanics… Very clean job… No mistakes… Recommended… Has very good experience and a decent price
"Excellent work and reasonable pricing. Along with honesty, integrity, knowledge and experience, and excellence in customer service. I fully recommend JP Auto Fleet for any mechanical needs on your vehicle. "
Awesome guy!! Very trustworthy! I will be a repeat customer!!
Fleet Service Vehicles Under Our Maintenance Program
JP Auto & Fleet Services understands the future of fleet service, and where the industry is going. We cover a broad spectrum of fleet service vehicles so we meet the needs of current and future customers.
Our commercial fleet services include all vehicles ranging from Class 1 through Class 5. That means you can drop off your light-duty Ford Fusion for a tune-up and at the same time have confidence your Dodge Ram 3500 work truck is serviced properly.
JP Auto & Fleet Services cares about the service of every vehicle in your fleet and understands when they're not working, your business is not being maximized. We strive to stay on top of the competition by always maintaining up-to-date training in a variety of vehicle classes. That's what gives us the edge in commercial fleet services.
Specializing In Work Van Fleet Service Vehicles
Our extensive experience on a variety of modern work vans available for your fleet allows us to offer a higher, more comprehensive level of service. From preventative maintenance and repairs to cargo van shelving and aftermarket accessories; we specialize in the following work van platforms:
This reliable cargo van has a long history of dependability for businesses across the country. This van can do it all.
The Transit continues to be a popular option for fleets with American vehicles and we dedicate ourselves to staying up to date on all the repairs and maintenance they might need. If you need Ford Transit repair in the Dallas/Fort Worth area, you'll want to come to JP Auto & Fleet Services.
With this cargo van from Ram, you have access to numerous configurations, two different heights plus three wheelbase sizes. It doesn't matter which one your fleet uses, we've seen them all. We know how to service and maintain your Ram ProMaster in Lewisville, TX.
This popular cargo van is known for having a powerful engine and roomy interior plus it's built in an American plant. Whether your fleet contains the NV 1500, 2500 HD or the 3500, we have the experience to handle them all.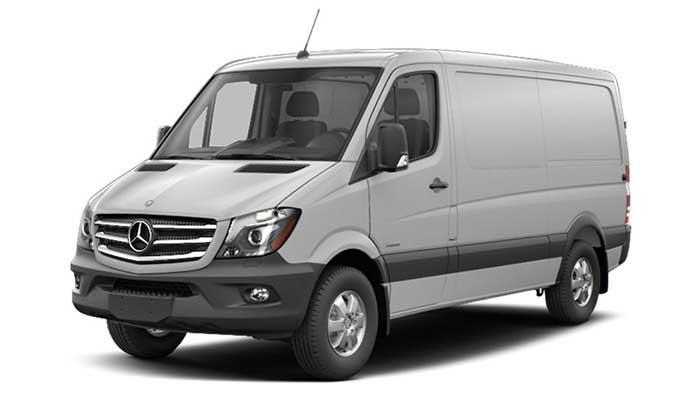 If your fleet drives Sprinter vans, then you clearly care about your business and the impression you make on customers. We want to service your reliable transportation, so you never have to worry about your productivity. At JP Auto & Fleet Services, we are fully trained and equipped to handle your entire Sprinter fleet.
While these are the most widely used cargo vans, we are always happy to service any vehicle you currently drive.
Light-Duty To Heavy-Duty Vehicle Service
At JP Auto & Fleet Services in Lewisville, TX we work on all makes and models of light-duty vehicles. This segment includes Class 1 through Class 3. We offer a high level of experience servicing many popular smaller work vehicles such as the Honda Civic and Toyota Prius.
We also specialize in light duty Ford (F150) and Chevrolet (Silverado 1500) work trucks. Regarding the medium and heavy-duty spectrum, we've got you covered. We offer expert fleet management and maintenance for these workhorses.
Bring us your Ford F250, F350, F450, or F550, and we will make sure it runs smoothly and efficiently for your business. We also service every make and model of truck, so we are trained and equipped to handle your Toyota Tundra, Chevrolet 3500HD, and Ram 2500 – 3500, to name a few.
Schedule an Auto Repair Or Get a Quote Now.