Commercial Fleet Maintenance Euless
Commercial Fleet Maintenance Euless
Veteran owned and operated, JP Auto & Fleet, a Commercial Fleet Maintenance Euless brings the passion, experience, and affordability to automotive service and repair that your vehicle deserves. We also offer fleet maintenance programs that set us apart from all other fleet management companies.
JP Auto & Fleet brings 18 years of automotive experience servicing all vehicle makes and models. We're your one stop full service local auto repair shop in Lewisville, Tx and the surrounding DFW area.
Specializing in commercial  fleet maintenance, in the long run, we have expertise needed to keep your personal vehicles running without issue and your work fleet vehicles more productive and longer lasting than ever.
The JP Auto & Fleet Difference For Commercial Fleet Maintenance
JP Auto & Fleet Services has been the leading automotive service shop in Euless, Texas for years. We have a team of highly skilled and experienced mechanics who can handle any repair or service your car needs. Moreover, we  have a large inventory of parts and accessories so we can get your car back up and running as quickly as possible
What really sets us apart, however, is our commitment to quality and customer satisfaction. We never cut corners when it comes to repairs, and we always go the extra mile to make sure our customers are happy with the work we do. 
We know that when it comes to auto repair, you have a lot of choices, so we take great pride in offering the best possible service at the best possible price. If you're looking for an auto repair shop that puts your needs first then JP Auto & Fleet is the place for you.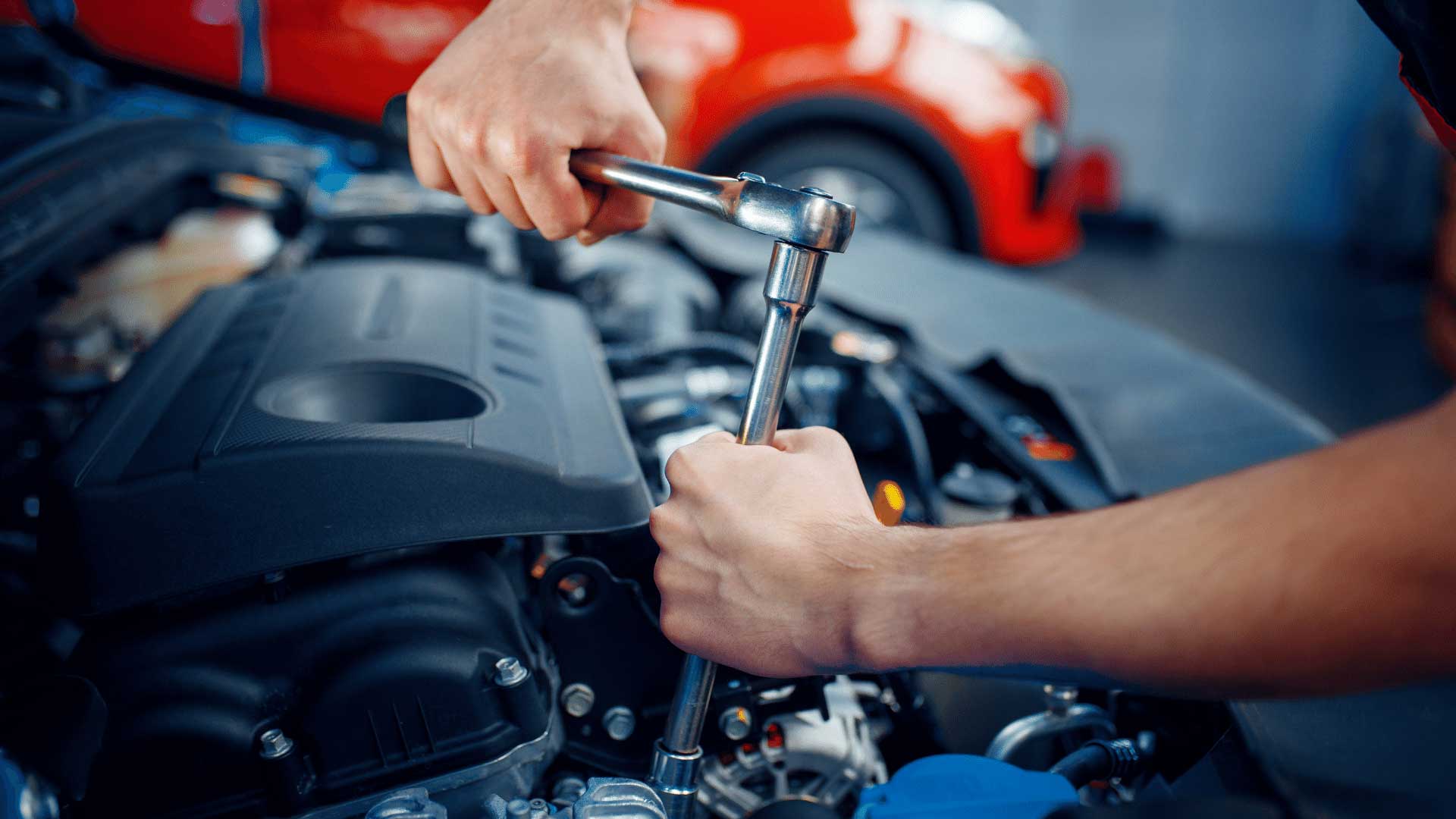 DFW COMMERCIAL FLEET MAINTENANCE SPECIALIST AT EULESS
Commercial Fleet maintenance is a critical part of any business in Euless, Texas. Without a properly functioning fleet, companies can't keep up with demand  of auto delivery and may lose customers. Thus, JP Auto & Fleet is dedicated to providing top-quality fleet maintenance services to businesses in the DFW area.
Our team of experienced mechanics can handle everything from routine maintenance to major repairs. Moreover, we know how important it is for businesses to keep their fleets running smoothly, and so we always work quickly and efficiently to get the job done right.
If you're looking for quality fleet maintenance services and auto repair then contact JP Auto & Fleet Euless today. We'll be happy to help you keep your business running smoothly!
Maintain your vehicle with our automotive services
If your steering or suspension is out of whack, it can lead to a bumpy ride, difficulty steering, and even loss of control. That's why it's important to have them inspected and serviced on a regular basis. JP Auto & Fleet, offers comprehensive steering and suspension services. We can inspect your system for wear and tear, identify any problems, and recommend the best course of action for getting your vehicle back up to specs.
If you are experiencing problems with your transmission then bring your vehicle to JP Auto & Fleet Services Euless. We will inspect it and determine the cause of the problem.  In addition, we will then provide you with a cost-effective solution providing high-quality parts and we stand behind our workmanship.
JP Auto & Fleet Services can inspect and repair your brakes, so you can feel safe on the road. We offer a wide range of services, from brake pad replacement to brake system overhauls. Moreover, by having your brakes inspected and repaired as needed, you can feel safe on the road.
From battery testing and replacement to wiring and electrical system diagnostics, our team can handle it all. We use the latest technology and equipment to get the job done right, and we always work with you to ensure that you understand what's happening with your vehicle. Let us take care of your electrical needs – call us today!
JP Auto & Fleet can help you with all your cooling system needs. We have a wide variety of parts and accessories to keep your car or truck running cool. Whether you need a new radiator, water pump, or thermostat, we have you covered. Lastly, we also carry cooling system flush kits, antifreeze, and other products to help you maintain your vehicle's cooling system.
In any case, summertime in Texas can be brutal, with temperatures reaching the triple digits. Air conditioning is a must for many people, and JP Auto & Fleet is here to help you stay cool this summer. Hence, we offer air conditioning services for both autos and fleets. We can quickly and easily get your AC up and running so you can stay comfortable while driving in Euless. 
JP Auto & Fleet Services have conventional oil changes, full synthetic oil changes, and semi-synthetic oil changes. And if you're looking for a more convenient option, we offer express lube services that allow you to get in and out quickly without sacrificing quality or service. Therefore, whatever your needs may be, we have an oil change option that's right for you.
Our experienced technicians have the training and tools to get the job done right, every time there's an auto or fleet for repair or engine rebuilds. We also offer fleet maintenance services for businesses and organizations with multiple vehicles. If you're looking for quality automotive repair in Euless, TX, JP Auto & Fleet is the best choice for you. Call us today!
Bear Creek Bend, Cinnamon, Park Estates at Bear Creek, Forest Pointe, Founders Parc, Fountain Park, Harston Woods, Lakewood-Euless, Little Bear, Mc Cormick Farm, Midway Park, Midway Drive, Morrisdale, Oak Forest, Oakwood Terrace, Royal Parkway, Running Bear, Trail Lake, Villas At Texas Star, Westwood Village, Wilshire