Commercial Fleet Maintenance Grapevine
Commercial Fleet Maintenance Grapevine
Veteran owned and operated, JP Auto and Fleet is a Commercial Fleet Maintenance at Grapevine that brings the passion, experience, and affordability to automotive service and repair that your vehicle deserves. We also offer fleet maintenance programs that set us apart from all other fleet management companies.
JP Auto & Fleet brings 18 years of automotive experience servicing all vehicle makes and models. We're your one stop full service local commercial fleet maintenance shop in Lewisville, Tx and the surrounding DFW area.
Specializing in Commercial fleet maintenance, we have expertise needed to keep your personal vehicles running without issue and your work fleet vehicles more productive and longer lasting than ever.
The JP Auto & Fleet Difference For Local Commercial Fleet Maintenance
JP Auto and Fleet Services is a full-service preventive maintenance and automotive service shop that specializes in repairing fleet vehicles. Moreover, we have a large inventory of parts and equipment on-site to handle any repair or maintenance job. Hence, our team always go the extra mile to get the job done right.
At any rate, we understand that downtime for your vehicle can be costly. Thus, we offer a convenient online appointment booking and a 24/7 tow service. In addition, we also offer a wide range of services, including brakes, exhausts, tires, tune-ups, and more. 
Therefore, if you're looking for a reliable local automotive service shop around Grapevine, Texas, look no further than JP Auto & Fleet Services!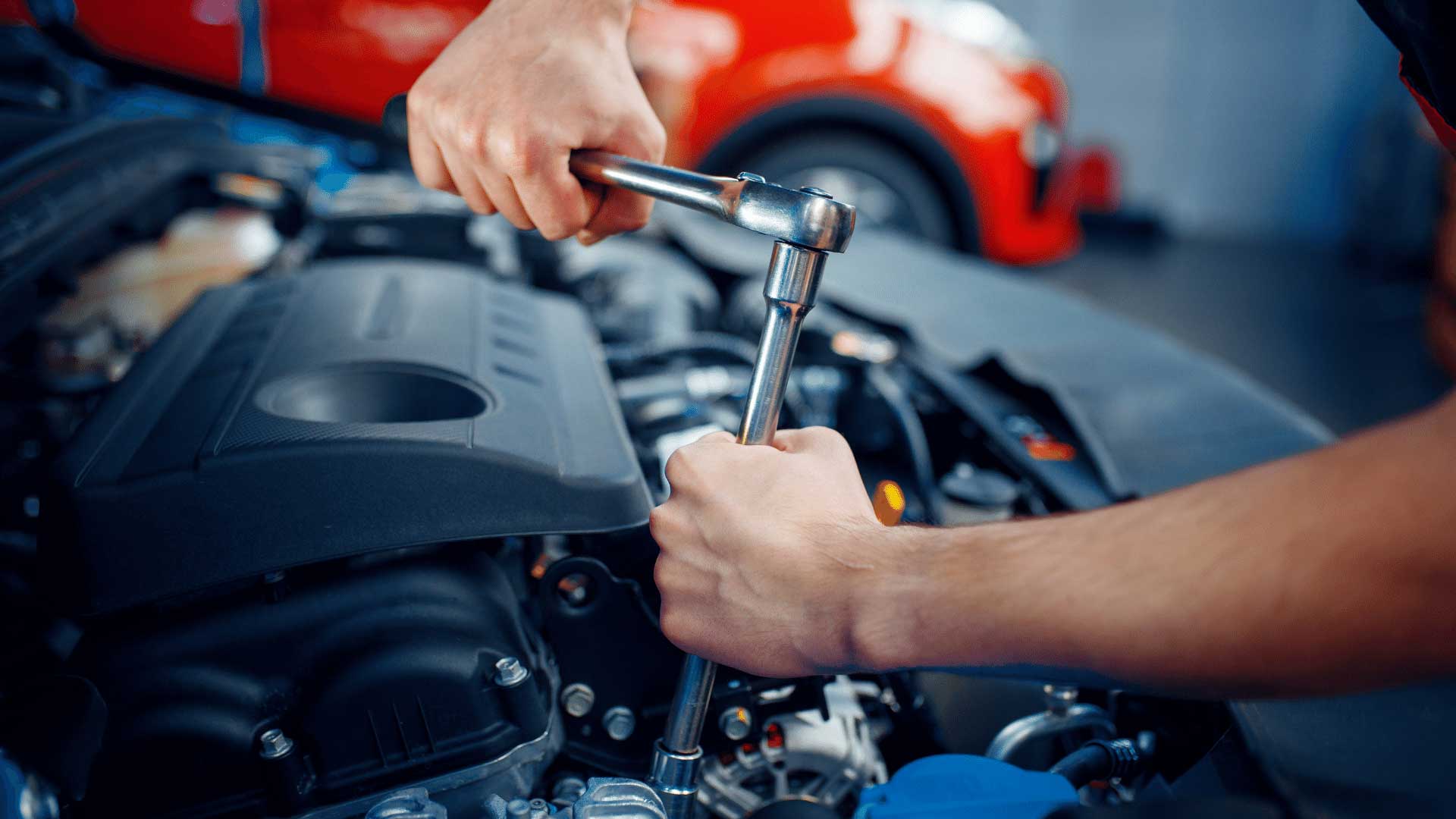 DFW COMMERCIAL FLEET MAINTENANCE SPECIALIST AT GRAPEVINE
JP Auto and Fleet Services is the top commercial fleet maintenance specialist in Grapevine, Texas, and the surrounding Dallas-Fort Worth area. We provide comprehensive car care services to businesses and organizations of all sizes. From oil changes and tire rotations to transmission replacements and engine rebuilds, we can handle it all. 
Most importantly, know that our team of experienced mechanics are dedicated to keeping your vehicles in top condition, so you can focus on your business and not worry. Contact us today to learn more about our fleet maintenance services or schedule a service appointment.
Maintain your vehicle with our automotive services
From basic maintenance to full repairs, we have a variety of suspension-related services, including wheel alignment, brake service, and shock replacement.  In addition, we use the latest equipment and techniques to ensure that your suspension is properly serviced. Contact us today to schedule an appointment!
Looking for a reliable Transmission Service in Grapevine? Look no further than JP Auto and Fleet Services. We have been providing quality transmission service to the residents of Grapevine, Texas. Therefore, if you are in need of transmission service for your auto or fleet, we can help you out. 
Brakes are one of the most important safety features on a car. It's important to know how to properly use them and when to replace them. Hence, JP Auto and Fleet Services offers brake repair, replacement, and service for all types of vehicles. In addition, we have a team of experienced technicians who can help you keep your brakes in top condition.
We understand that electrical problems can be frustrating and inconvenient. That's why we work hard to get the job done as quickly as possible. Without a doubt, you can get back to your everyday road life with our help. If you're looking for quality electrical service in Grapevine, call JP Auto and Fleet Services today!
Our automotive service shop offers a variety of cooling system services. We can flush your system, add new coolant, and test your thermostat to make sure it's working properly. Above all, we can also help you diagnose and fix any problems that may be causing your car to overheat. 
AIR CONDITIONING Grapevine
Here at JP Auto and Fleet Services, we can help you keep your car's air conditioning working properly. Moreover, the experts we have will help you with repairs, maintenance, and replacements. You can avail our quality services for your auto and fleet air conditioning needs.
It's important to have your oil changed on a regular basis, as dirty oil can lead to engine problems. JP Auto and Fleet Services in Grapevine offers a variety of oils to choose from, so you can find the right one for your car.
Our team of experienced technicians has the knowledge and expertise to get the job done right for repair services in Grapevine, and we use only high-quality parts and products. We're committed to providing excellent customer service, and we'll work hard to get your vehicle back on the road as quickly as possible.
Austin Oaks, Bear Run, Bellaire, Brookside, Central Grapevine,Dove, Eastwoods, Easy, Glade Hill, Grapevine DFW, Grapevine NNA, Grayson, Heritage, Hidden Lake Estates, Johnson, Laguna Vista, Lake Forest,  Los Robles, Manor Way, Main Street Grapevine, Mustang, National Pronto, Oak Creek Estates Grapevine, Park Place, Placid
Peninsula, Russwood Estates, Shadow Glen/Glade Crossing, Silvercrest, Silver Lake Estates, South Shore Acres, Stone Bridge Oaks, Stone Creek, Tiffany Forest, Timberline, Trail Lake, Western Oaks, Westover, Winding Creek Estates